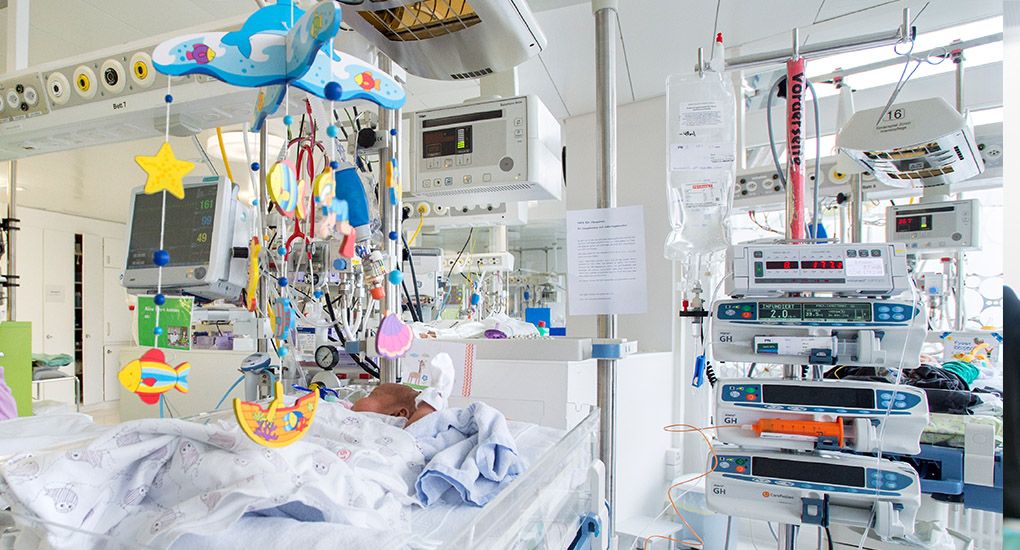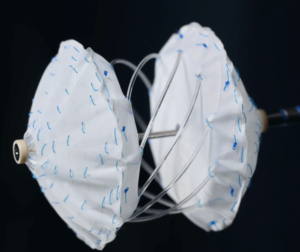 Pictures by CARAG AG
Biodegradable: First children with novel heart implants
Prof. Dr. Oliver Kretschmar, Head of Cardiology at the #Children's Hospital Zurich, inserted biodegradable heart implants in two children at the beginning of August. They dissolve almost completely over time. This is a first in Switzerland.
The implant from the Swiss company #CARAG AG is a kind of "umbrella" that closes congenital defects in the atrial septum of the heart. The framework consists of lactic acid, plus two thin plastic discs made of polyester. Within a few weeks it is covered with the body's own tissue. After a maximum of two years, the framework has completely dissolved.
This innovation represents a further milestone in the treatment of congenital heart defects in children. Until now, implants have been made of a special metal alloy that grows into the septum of the heart and remains there for the rest of the patient's life. Very rarely this can lead to allergies, blood clots, injuries to the heart or cardiac arrhythmia.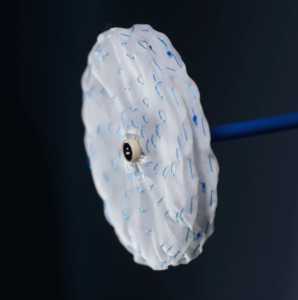 Pictures by CARAG AG